NAYDO eDEVELOPMENTS
News & updates from North American YMCA Development Organization
February 2021
.........................................................................................................................
PEOPLE, PURPOSE AND PASSION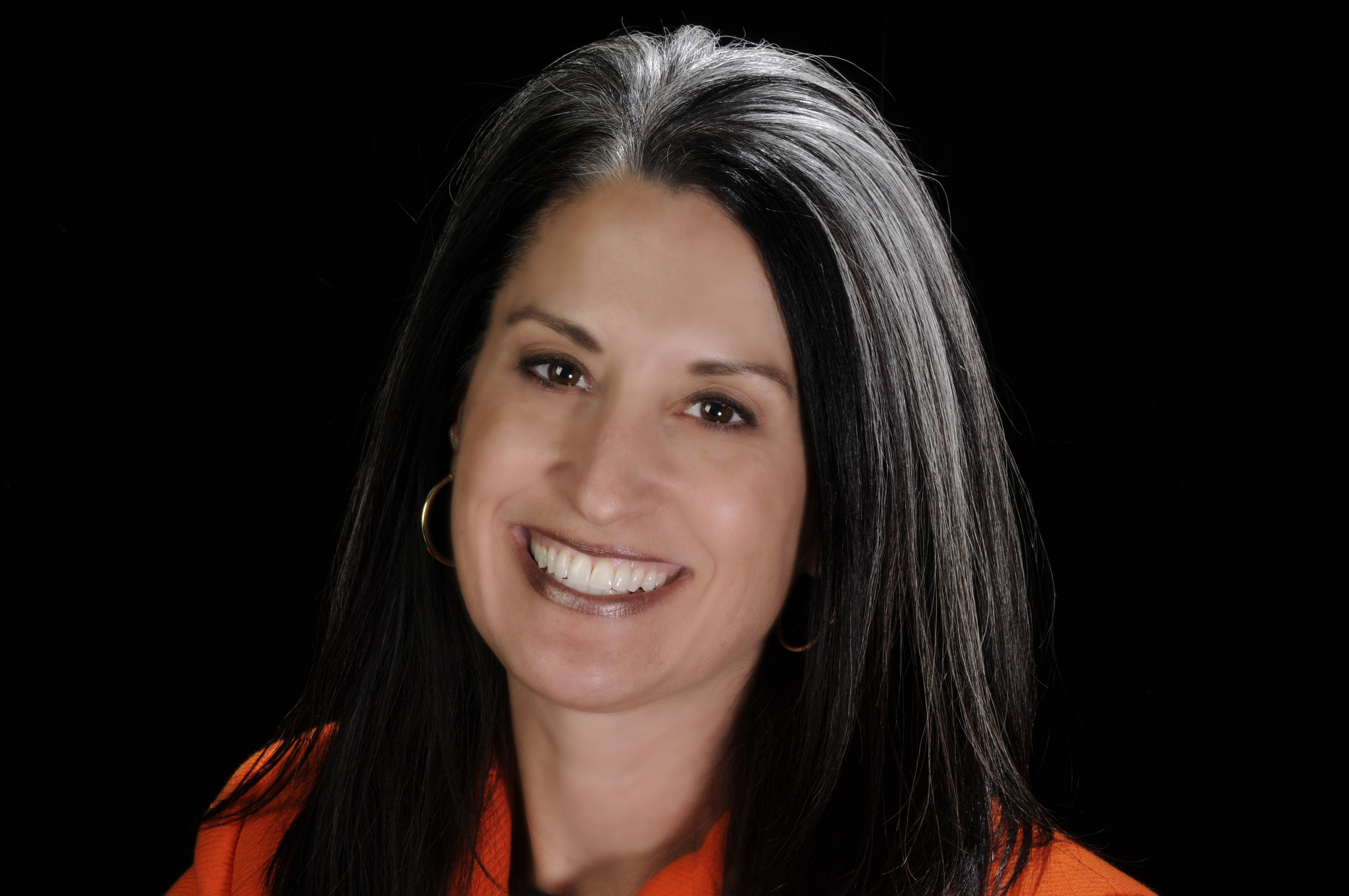 Message from the NAYDO Chair
Dear NAYDO Members,

My philosophy for 2021 is to look forward, not back. And since it's February (already!), I'm looking forward to the April 13-15 NAYDO Conference on YMCA Philanthropy.
As Ys reopen and reemerge, we continue to develop new ideas and virtual ways to lead annual campaigns, restart capital campaigns, reconfigure membership, reimagine programming, relaunch planned giving efforts, reengage board members, communicate in new ways, and learn more about all aspects of philanthropy. And we're doing it with fewer staff and resources.
The conference is where you'll see how this comes together in Ys of all sizes and serving different communities. It will be engaging and inspiring, whether you are at home or in the office. Be sure to register and join in so you can continue your professional and personal development.
My term as NAYDO Chair will end with the conference. Honestly, it's been agonizing to make some difficult decisions during the pandemic. But it's been rewarding and reenergizing, too. I'm inspired by our fellow Y donors, volunteers and staff who are committed to our mission and the work we can accomplish together. I see first-hand how vital this involvement is for NAYDO's future and the Y Movement's future.
NAYDO is a collective investment in our philanthropic success. We must continue to find the resources, tools, tactics, and know-how to meet the changing needs of our communities. NAYDO is where we can collaborate and share our successes.
I personally invite and encourage you to get more involved in NAYDO so you, too, can be richly rewarded with friendships, inspiration, mentors, learning, laughter, and love – not to mention a few hundred new tips and tools to raise even more money!

Yours in Y service,
Shelly
Shelly McTighe-Rippengale
YMCA of San Diego County
Senior Vice President & Chief Development Officer
NAYDO Council Chair
Can Your YMCA Really Afford to Miss NAYDO 2021?

Did you miss the lowest rate Feb. 1 deadline for the NAYDO Conference?
Give us a date and you can still get that rate
To accurately plan for our upcoming Virtual Conference, NAYDO needs an idea of how many additional conference registrations are likely to happen between now and March 12, one month before the April 13-15 Conference. To help us and HELP YOUR BUDGET, reply to this message with the NUMBER of ADDITIONAL REGISTRATIONS you are likely to process by a DATE PRIOR TO March 12. For this information you will receive a credit to cover the $100 difference per registration in the late rate currently available online and the lowest Members Only rate.
NAYDO Conference Attendees: What's Next?
Later in February, you will receive an Advance Planner by email. This is a worksheet for convenience in coordinating sessions among your delegation. It is for your reference only as you plan ahead.
Once you decide on the conference sessions you will attend, you will go into your conference registration record to select them. If you did not register yourself, be sure you find out your confirmation number and the email address used to register you. In particular, Hot Topics are limited to 20 per topic. Once that number is reached, the topic will no longer appear as an option. Get what you want by making your selections sooner rather than later.
In late March, you will have access to the Virtual Attendee Hub where everything you signed up for will appear in your personalized schedule. At that point, you will be able to schedule appointments on the conference dates with sponsors and exhibitors and explore other options unique to a virtual Conference.
Substitutions are allowed at any time (just be sure to use the TRANSFER button, not modify registration) so we hope no cancellations are necessary. March 26 is the deadline should you need to cancel and request a refund ($50 is nonrefundable on all registrations). You will be able to access sessions post-conference for a period of time so really there is no way to miss this conference.
Don't hesitate to contact the NAYDO Office, info@naydo.org, or call NAYDO Operations and Conference Director Mary Zoller at 504 464 7845.

Share Your Special Talent
Have a talent you'd like to share in our first-ever NAYDO's Got Talent on Wednesday night during the conference (April 14)? It can be anything, from an individual or group song, magic trick, dance, or other unique talents, but you do have to audition. Each act should be less than four minutes long and rated G for general audiences! Simply send an email to info@naydo.org and let us know what your act will be and who is participating. We'll schedule your short audition, and then it's on to the April performance. Join in the fun!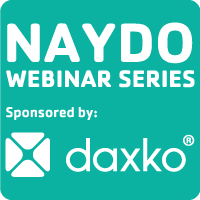 Thursday, February 18, 1:30 pm Central / 2:30 pm Eastern

The 90% Problem - Cultivating Major Gifts by Preserving Family Wealth
Presenter: Damon King, CFP® and Y Alum
CERTIFIED FINANCIAL PLANNER™ professional and Investment Advisor, ChappelWood Financial Services
The Great Wealth Transfer will see $59 trillion in accumulated wealth pass to children and grandchildren by 2061, representing a tremendous opportunity for nonprofit organizations. Yet, 90% of wealthy families will see their wealth ‒ along with their support of cherished charitable causes like the Y ‒ disappear within three generations. The reason is simple: talking about money remains taboo in most families. By introducing the Legacy Portrait to your donors and members, you can help families identify and communicate a set of shared values and increase the odds of preserving their wealth. In turn, your Y will develop deeper donor relationships and strengthen your ability to solicit and receive transformational major gifts across multiple generations.
>>Register
Support NAYDO Sponsors and Exhibitors
NAYDO 2021 features a Virtual Exhibit Hall with more than 50 companies and organizations participating in this first-ever experience for NAYDO. Because we want all of our NAYDO Members, not just those attending the Virtual Conference, to support these sponsors and exhibitors, we are including them in this issue with links to their websites. They deserve much of the credit for NAYDO being able to continue to provide virtual services to you during the pandemic.

Please show your appreciation to them by connecting with them and purchasing their services and products or just post a message saying "Thank you for supporting NAYDO." If you are attending the 2021 Conference, you will be able to visit their virtual booths, set up one-on-one private appointments, download their promotion pieces, and watch their videos. Please make a point of connecting with as many of them as you can. They have valuable knowledge and information to share that can benefit your Y.

2021 Premier Sponsors
Daxko- Keynote General Session; Year-Round Webinar Series
DBD Group - Annual & Major Gifts Fundamentals Academy Sponsor. Thank you for donating your 2020 fees.
The Redwoods Group - Philanthropy Live! Thank you for donating your 2020 fees.
Great American Insurance Group - Brochure
Gro - Impact Awards General Session; YMCA Impact Tours

Workshop Sponsors
American Fundraising Foundation (AmFund)
Great American Insurance Group
Ter Molen Watkins & Brandt, LLC
American Fundraising Foundation (AmFund)

Network Sponsors
Young Professionals: Power Systems
Camping Professionals: CampMinder
Small YMCAs (<$4M): American City Bureau, Inc.
Staff New to Leading YMCA Development: Power Systems
Program/Membership Staff: PowerUp Fitness
VIP-Volunteer In Philanthropy (Board Members): Swagdog
MarCom Professionals (Marketing & Communications): Lucidpress
Grant Writers Group: Grant Professionals Association
Branch Execs/Center Directors/COOs & Operations Staff: Gro
International Attendees: Y-USA International Group/World Service

Exhibitors
American Fundraising Foundation (AmFund)
Arthur J. Gallagher Risk Management Services
Bloomerang Thank you for donating your 2020 fees!
Christensen Computer Company Inc.
Convergent Nonprofit Solutions
Echelon Fitness Multimedia LLC
Employment Screening Alliance (ESA)
International/World Service-Sioux YMCA & Pins of Acclaim
NAYDO Information - 2021 & 2022 Conferences
NAYDO Young Professionals Mentoring
Precor Thank you for donating your 2020 fees
Ter Molen Watkins & Brandt, LLC
Penelope Burk Donor Survey
Become a YMCA donor survey partner
NAYDO helped to sponsor the first donor survey in 2015, and we are excited to be part of the 2021 survey. This national research study investigates how American donors are managing their philanthropy today. It will reveal how donors expect to give in the coming year and provide reliable evidence from donors to inform your decisions. Every organization that participates will receive the results of the survey. If we have enough Ys that participate, Cygnus will break out the results specific to YMCA donors!
Learn more and register today as a donor survey partner. The survey starts February 25, so register your Y now. The Y is a special partner, so all Ys are able to join. The 5,000 qualifier is a collective Y number, not for individual Ys.
Please share this information, so more Ys can get on board!
Upcoming NAYDO Events
Here's what is coming up this month. To receive event invitations by email, add a specific network to your record. Simply reply to this email or use this link to MODIFY your record and add it yourself.
Marketing & Communications - Attend the virtual MarCom NAYDO Academy Philanthropy School Fundamental on Developing and Communicating Your Case for Support
February 23, 12 pm Pacific/2 pm Central/3 pm Eastern >>Register
Network Sponsor: LucidPress

Operations Staff - Get connected to other Branch EDs, Associate EDs, Centre Directors, COOs, VPs
Topics are Major Giving: Relationship Building and Cultivating and Annual Sustaining Campaign: Volunteer Recruitment and Retention. Presenters: Alison Hansen, CDO, YMCA of Greater Cincinnati, and Kenny Hoerter Jr., District Executive/Association Development Director, YMCA of Greater Louisville
February 16, 11 am Pacific, 1 pm Central/2 pm Eastern >>Register
Network Sponsor: Gro

Volunteer in Philanthropy (VIP) - Especially for Board Members and Fundraising Volunteers
How to Keep Your Board Engaged: A Conversation with a YMCA Board Chair. Best suited for Small and Mid-Sized YMCAs and Association branches.
February 18, 1 pm Pacific/3 pm Central/4 pm Eastern >>Register
Network Sponsor: Swagdog

Grant Writers - Attend the virtual Grant Writers NAYDO Academy Philanthropy School Fundamental on Grants Part 2: How to Apply for U.S. Federal Grants.
February 25, 10 am-12 pm Pacific/12-2 pm Central/1-3 pm Eastern >>Register
Presenter: Beth Becker, Director of Grants & Foundation Relations, YMCA of the North
Network Sponsor: Grant Professionals Association

Program and Membership - The theme for the year is Impact and Purpose Reimagined.
February 26, 9 am Pacific/11 am Central/12 pm Eastern >>Register
Network Sponsor: PowerUp Fitness

For more information on Networks, contact the NAYDO Office, info@naydo.org, or Erica Halpern, NAYDO Networks Coordinator.
Welcome New 2021 NAYDO Association Members
Central Florida Metro YMCA
Rye YMCA
Denny Price Family YMCA.
YMCA of the Palm Beaches
Missouri State Alliance of YMCAs
Hopewell Valley YMCA
North Central Florida YMCA
YMCA of Hutchison and Reno County
Florida State Alliance of YMCAs
YMCA of the Greater Tri-Valley
YMCA of Greater Montgomery
Bath Area Family YMCA
YMCA of Broome County
Northern Middlesex YMCA
Fair Acres Family YMCA
Lakeland Hills Family YMCA
Wilson Family YMCA
YMCA of the Blue Water Area
Tips and Tactics
Annual Campaign
Tips on doing more with less from Robyn Furness-Fallin, CFRE, and Jan Brogdon, CFRE, at DBD Group.

Marketing & Communications
Here are 4 marketing steps as you navigate the pandemic. And, 5 Ways to Engage Members. From the Kellogg School of Managment at Northwestern University.

Planned Giving
2021 trends shaping planned and major giving. 5 takeaways: A strong stock market. More stock gifts and DAFs. Older donors are online 2x more these days. Continued absence of events. Arrival of millennial major donors. Webinar recording from freewill.com
Dealing with Donor Objections to Planned Giving. From Bloomerang

Board Development
What does asking face-to-face mean today? Hear from NAYDO presenter Brian Saber of Asking Matters.
---
eDevelopments Disclaimer
Unless they are NAYDO members, sponsors or exhibitors, the websites, consultants and other resources cited in these articles and links are not endorsed by NAYDO. The information is provided as food for thought only!
---
Have an accomplishment or inspirational Y story to share? Contact Kristen Obaranec.