A newsletter from North American YMCA Development Organization Volume 30 | Number 4 | October 2016
---
SWIMMING WITH ELEPHANTS
Camp is wrapped up, budgets are done, pool shutdowns are over, fall sports have kicked off, the new group exercise class has been launched, and United Way blackout ends in days. It's Annual Campaign season.
Your blood pressure just jumped because you know that you need to raise those funds to help those kids and families … and there is a lot at stake. You will be creating opportunities for people to connect, to play, to fellowship, to heal, to laugh, and yes, even get fit. We are unlike any other center. We are the Y.
And that's why we choose to work at the Y. We believe that we can make a change, if not for everyone, at least for many.
But standing at the front end of a campaign can seem like a daunting task. You may even have a bit of trepidation. Then read on … this is the medicine that will cure your fear … or at least shine a light of confidence.
As a former competitive swimmer I remember facing some daunting tasks. My coach, like many in the 70's, embraced distance training. That meant hours of practice, each one lasting between two and three hours. This was day after day after day, week after week, month after month. You either coped, or dropped out. Those who stuck it out, gained a great reward. Those who dropped out went on to other things.

I coped by breaking the workouts down into bite-sized pieces. It's how you eat an elephant - one bite at a time. When my coach would throw out some long sets (a practice was made up of many sets), I would always think of getting a quarter of the set done; then half; after that, three-quarters; and before I knew it I was finished - and better for it.
That's how I deal with Annual Campaign. Just like one of my long swims, I break it up into bite sized pieces. This year's goal is $75,000. Here is how I have divided up my elephant:
Staff Campaign: $9,000 (we have 300 staff, so that's only $30 per person)
Board Campaign: $9,000 (two board members alone account for $6,200, the other 10 just need to average $280)
Greater Needs ($1,200 sponsors): $22,000 (we currently have $20,000 in banner level sponsors so keeping the existing supporters and gaining just one more attains the goal)
Community Campaign: $30,000 (we average 300 gifts besides the above, so that averages $100 per person – some will be larger and some will be smaller)
Trivia Night: $5,000 (we invite staff and members to have fun each year at this event designed for great fellowship)
Dividing the campaign into a few smaller income buckets shrinks the elephant. This year, break it down and tackle it piece by piece. Heck, this plan might even turn a pessimist into an optimist. Then, you will get your goal and be able to introduce those "yet to be" members into the Y family.
Need help? Email me anytime.
Dean Ehrenheim
Executive Director
Gateway Region YMCA
MESSAGE FROM THE CHAIR
Put procrastination in the past and get ready for NAYDO Conference today!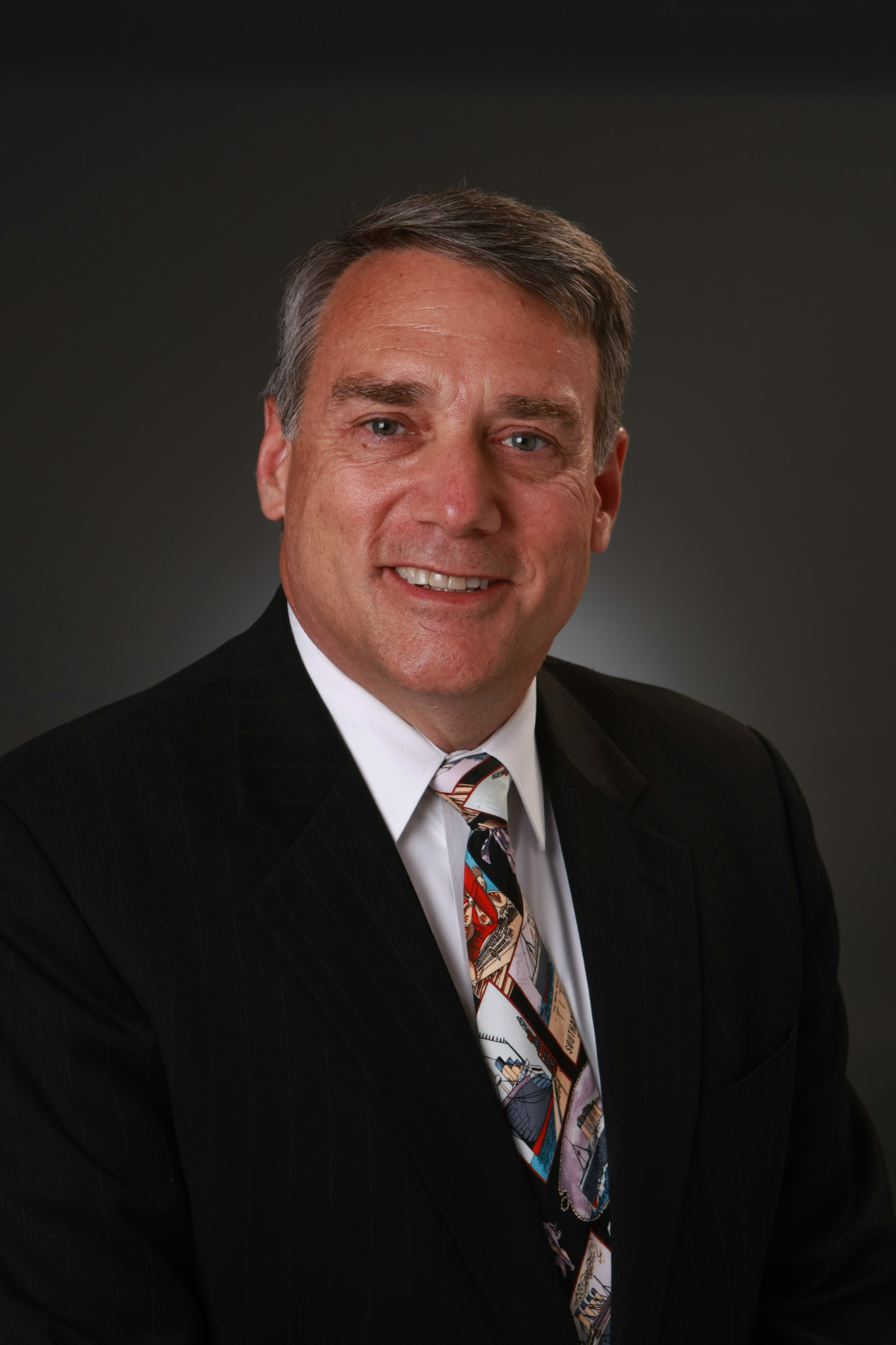 Andy Pierce, NAYDO Chair
Vice President, Marketing and Development
YMCA of Greater Louisville

Are you the type of person that only kicks into action when you have a deadline to meet? We have deadlines in our personal life, and certainly in our work life. Yesterday at a family dinner, my son described himself as a procrastinator. I always tried to help him see the benefit of planning and time management, but he says he works better under pressure. His wife agreed that he never gets anything done before the absolute last minute. She cited his efforts getting the baby's room completed. My new granddaughter certainly had everything in her room that she could possibly need, well before she arrived, but I think her mother had hoped it wouldn't still smell of fresh paint.
There are some important deadlines coming up in preparation for the 2017 NAYDO Conference on YMCA Philanthropy. These next few weeks are your opportunity to be sure your April NAYDO Conference is a great one.

NAYDO Communication Awards – Nominations due by December 5, 2016
Communicating our cause is central to the success of the YMCA. NAYDO is committed to recognizing and sharing communication excellence across the YMCA movement. I encourage YMCAs of every size, with any fundraising goal to participate in our annual NAYDO Communications Awards. The awards are presented at the Friday luncheon at the NAYDO Conference. The award winning pieces are displayed for all attendees to see, and even borrow, as they wish.
Nominations should feature campaigns that are complete or have already demonstrated measurable success. The 2017 Communication Award categories are:
Strategic Communications Campaign

Digital Media Engagement

Philanthropic Communications Showcase
NAYDO Eagle Awards – Nominations due by December 5, 2016
This is an important element of NAYDO, and I encourage you to read more about the Eagle Awards from Curt Hazelbaker, Eagle Award Chair, and the YMCA of Snohomish County, 2016 Eagle Award recipient.
Lowest Conference Registration Fees only available until October 31
NAYDO Member only registration comes to a close at month end. Remember my son, the procrastinator? Apparently, we have a few people planning to attend, but they haven't gotten around to registering. Why wait! Over 1,000 hotel rooms are already booked for our San Diego Conference in April, but only about 300 were registered by October 15. I hope that means the next couple weeks will be busy with online registrations.
It's time for me to wrap this message up. This is the last day to submit it to our eDevelopments editor. I guess my son gets it honestly.
Please enjoy this fall time of year. We are in the midst of a tumultuous political season, which will transition to a peaceful season of thanksgiving. May we always recognize first, what we have, and appreciate it.
Take care,
Andy
LIFTING OUR VISION
Eagle Award highlights collective impact of Y movement at local level
Scott Washburn, President and CEO
Jennifer Willows, Vice President & Chief Development Officer
YMCA of Snohomish County

Initially, applying for the award is beneficial as it requires your leadership staff and volunteers to reflect on cumulative advocacy and engagement work; the successes you've been a part of and the challenges you've overcome.
Of course, receiving the award at the NAYDO conference in front of your peers is a thrill. The Y sets a high standard in the field of financial development so to be selected and honored in this way is meaningful.
Perhaps the most significant aspect of receiving this award, however, is how it offers you a rare opportunity to lift your Y's collective vision to the national horizon. By that I mean the Y, at its best, is very local. It is reliant on local volunteers, local advocacy and local partnerships responding to local needs and opportunities. While we all know there are neighbor Ys out there that do similar meaningful work, it is unusual for many staff and volunteers to consider their contributions as part of a larger movement … the YMCA movement. Lifting their vision to this level of YMCA work is incredible. It moves the local beyond their neighborhood and surrounding communities.
The Eagle Award provides an opportunity to have conversations about the collective impact of the Y as a national and international movement which is truly inspirational and aspirational. Then, for your volunteers, donors, and staff to realize that your Y has been honored on this stage … wow … that's pretty amazing!
PAST EAGLE RECIPIENTS NOW ELIGIBLE AGAIN


Curt Hazelbaker, NAYDO Eagle Award Chair
President & CEO
YMCA of Northwest North Carolina

Do you think your Y is excelling in all phases of financial development? If so, consider applying for the Eagle Award. The Excellence in Fundraising Eagle Awards are presented annually to YMCA Associations who have demonstrated outstanding achievement in YMCA Financial Development. These Associations will have positioned their YMCA in the top group of most important charitable causes in their communities. Application information is on the NAYDO website off of the conference page. This coveted award is a great way to recognize Ys doing outstanding philanthropic work.

New for this year, past Eagle recipients are eligible to be recognized with the Award again. If a YMCA received its Eagle Award more than five years ago, it can be nominated for the Award based on its most recent successes in philanthropy.

Apply today at naydo.org.
YEAR ROUND LEARNING


Pam Havlick Hearn, CFRE
NAYDO Membership & Education Director

While we know the annual conference is the thing you look forward to most, there are still lots of ways to stay connected to NAYDO year-round.
NAYDO Webinar Series shares learning every month from dynamic presenters both inside and outside of the Y. Webinars are free for NAYDO members and each webinar qualifies for 1.0 hour of CFRE credit as well as Y-USA leadership development credit. All webinars are recorded and made available on the website, too. Register for our October 20 webinar, "Annual Campaign Measures for Success" today!
NAYDO 365 Podcast is a series of conversations with leaders about fundraising, working with volunteers and leadership. They share their insights from their own experiences and coach you on how to meet the challenges of promoting the YMCA cause in your community. Our newest podcast will be up on November 1! You can find it and all the others at https://soundcloud.com/dbdgroup or on the NAYDO website here.
NAYDO is also looking for guest writers to contribute to our blog. If you have a success, challenge or philosophy to share, contact Pam Hearn to get started.
SAN DIEGO IS READY FOR NAYDO
October 31, 2016
Members Only Registration Deadline for Lowest Rates
2017 NAYDO Conference
April 26-29 in San Diego