A newsletter from North American YMCA Development Organization Volume 31 | Number 1 | March 2017
---
YOU CAN RAISE MAJOR GIFTS
RESEARCH PROVEN METHODS AND RESULTS
A formal research project led by Dr. Adrian Sargeant and myself sought to answer the question, "Can small and mid-sized nonprofits really raise major gifts, and if so, how?"
I will be discussing the results will be discussed in a session at the upcoming NAYDO conference, but we wanted to bring you a preview of the exciting findings. Complete research results can be found at
www.MasteringMajorGifts.com
.
There's good news. We believe small and mid-sized nonprofit organizations can raise major gifts, with a few small, but important changes.
Here are a few of the changes you can make today.
1. Participate in Training and Continuing Education
The research showed training matters! We found a direct correlation between major gift training and results. In fact, for each additional training opportunity, development staff members raised an additional $37,000 (on average) in major gifts. That means participation in NAYDO (and applying the concepts learned) should result in at least an additional $37,000 in major gifts raised.
2. Narrow Your Prospect Pool and Focus on Donor Retention
For each additional new prospective donor on your major gift list, we found a $300 average decrease in major gift income. Therefore, having too many new prospects on your list is resulting in lost revenue. (It's also an investment in donor acquisition, which we'll discuss at NAYDO.)
On the other hand, we found and an average increase of $2,200 for each additional returning major gift donor on your list… a strong case for donor retention. In other words, make sure you are doing everything you can to keep the major donors you have.
3. Metrics Matter: Measure What You Want to Increase
Most nonprofit staff members are highly focused on dollars raised and not much else. There are many other important metrics to watch in order to raise major gifts. Some are easy to measure and others are more difficult. They include things like stewardship efforts, meaningful visits, gift size, donor retention, and donors satisfaction. Download a copy of a metrics evaluation tool at
www.MasteringMajorGifts.com/metrics
.
4. Stay at Your Job
Fundraising is about relationships. The longer you stay, the more you raise. Development staff members were able to raise an additional six-and-a-half major gifts for every additional year they stayed at their job.
For all the research results, download the study at
www.MasteringMajorGifts.com
and join Amy Eisenstein at the 2017 NAYDO Conference, Friday, April 28, 2:15-3:30 PM.
MESSAGE FROM THE CHAIR
Making the Most of your NAYDO Conference Experience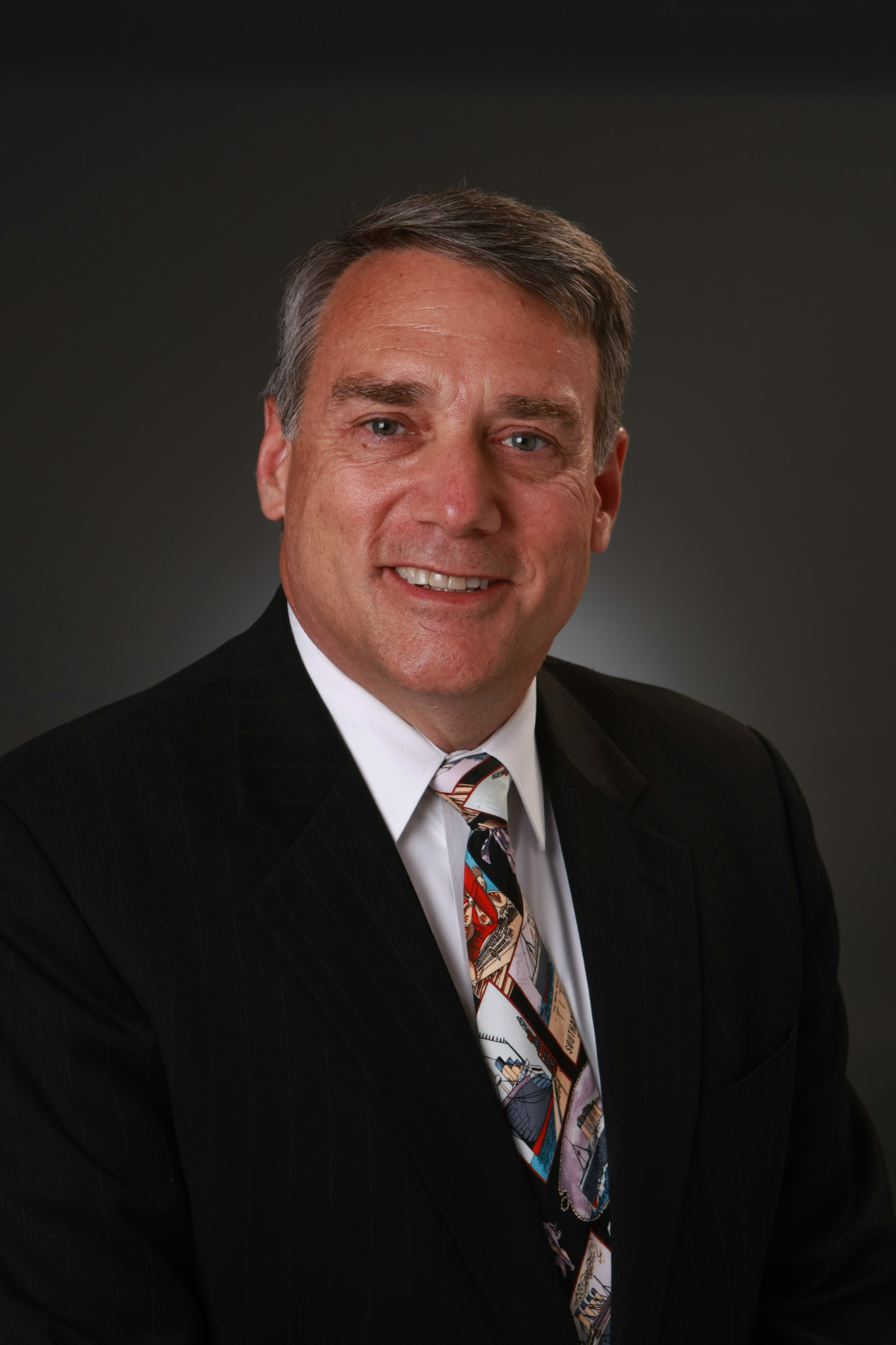 Andy Pierce, CFRE, NAYDO Chair
Vice President, Marketing and Development
YMCA of Greater Louisville

It's just a few weeks until the 2017 NAYDO Conference. According to past participants, the greatest benefits of NAYDO conference attendance are learning from other YMCAs, hearing from fundraising experts and networking with other YMCA professionals.

The YMCA of San Diego County host team and Conference Planning Committee have worked for more than a year to make this NAYDO Conference an amazing one, but every attendee also has a role in making sure their conference experience is a great one.

After reviewing a variety of articles about maximizing the benefits of attending professional conferences, I came up with 20 recommendations to help attendees get the most out of this year's NAYDO Conference experience. Choose the ones that you think might help you and your delegation most.

BEFORE THE CONFERENCE

1. Get involved in conference activities. Volunteering at NAYDO will connect you with others and help you meet speakers, organizers and conference leadership. There are still a few volunteer roles available. Contact Mary Zoller at the NAYDO Office to find a role for you.
2. Take plenty of business cards. They are a quick and easy way to give your contact information for follow-up later.
3. Download the 2017 NAYDO Conference App to your phone or tablet when it's available in mid-April. It will give you daily schedules, speaker info, workshop locations, exhibitors and participant lists, as well as a great game "Click!" that will help you connect to people. Also, the Top 10 point finishers in "Click!" will win a special prize.
4. Review the conference workshop topics in the NAYDO Conference Advance Packet and select your first and second choice in each session.
5. Review the list of participants and exhibitors to identify those you wish to seek out, or just watch for, while you are there.

AT THE CONFERENCE

6. Check your name tag when you check in at Registration. Is your name, title and Y correct? Put it on and then be sure it is positioned for visibility. If it hangs too low, shorten the lanyard with a knot or a bead slide.
7. Visit the Exhibit areas and talk to exhibitors. Exhibitors can be great sources of information and valuable resources in your professional network. The Exhibit area is also a great place to find people. That's where many attendees congregate on opening day to greet each other and it's the place for refreshments during breaks over the course of the Conference.
8. Break up into smaller groups. If your Association has a large delegation attending, you will not likely be able to sit together for general sessions and meals. Take advantage of the situation, find a couple of empty seats and introduce yourself. Remember, everyone there, staff or volunteer, has at least one thing in common – they are interested in YMCA philanthropy.
9. Collect business cards. When you meet someone with whom you would like to follow up, get their business card. When it's convenient to do so, make a note on their card to remind you why you want to follow up.
10. Help volunteers stay connected. If you are Y staff with board members or other volunteers attending, make sure your volunteers are comfortable, meeting others and engaged in Conference activities. You are their host.
11. Divide and conquer. Coordinate your workshop attendance with others from your Association. Spreading out among the educational workshops helps you gather the most information to take back to your YMCA.
12. Record your "takeaways." After each session, distill the presentation down into two or three specific points that you want to remember. Your "takeaways" will help you prioritize information for your specific needs.
13. Bail out! If after 10-15 minutes in a workshop, you find it's not what you expected, leave quietly. Go to your second choice for that session. If you are uncertain about a session, sit near an aisle, or in the back, so you can leave without disturbing others.
14. Ask questions. Most sessions will have opportunities for questions at the end, but don't hesitate to hang around after sessions to seek additional information and to meet presenters.
15. Attend conference social events and after-parties. Remember that networking is one of the greatest benefits of the NAYDO Conference. After the workshop rooms have gone dark, attendees, exhibitors, and even speakers are likely to be mingling at these organized or impromptu events.
16. Give yourself time to recharge. Three full days of exhibits, speakers, receptions and after-parties can be exhausting. Take the time you need, each day, to be your best. You'll be ready to have fun and get the most from all the activities in which you participate.

AFTER THE CONFERENCE

17. Organize and prioritize your takeaways. On the trip home or soon after the conference closing, look back over your notes to see which presentations represent the best opportunities for you, your staff and your Y. Focus on those few things that can have the greatest impact.
18. Review your new/renewed contacts. A stack of business cards can get "cold" pretty quick, especially after a week or so. Don't wait long to look back at collected cards. Pull the ones you identified for follow up, and do so within a week, by phone or email. As for the others, if you can't recall who gave you a particular card, or the conversation you had, toss them.
19. Share the experience. Whether you are part of a delegation, or the sole attendee from your YMCA, make sure to get the prioritized information from the conference to your home team. You might have an overall NAYDO highlights session for key staff and volunteers, or select specific items for discussions with small groups. Remember to focus on a few things with the greatest potential for impact.
20. Volunteer for the next NAYDO Conference. Since getting involved is a great way to enhance your Conference experience, doing so early provides access to a wide variety of volunteer roles.

Hopefully you found some ideas above that will help you get the greatest return on the investment of your YMCA's dollars, and your time and energy.

If you haven't yet made plans to attend, there is still time to register for the 2017 NAYDO Conference. Check at www.NAYDO.org for conference information or call Mary Zoller at the NAYDO office.

I'm looking forward to seeing many of you in San Diego.

Safe travels,
Andy

MESSAGE FROM COMMUNICATIONS CONTEST CHAIR



Kyla Kumar, NAYDO Communications Contest Chair
Vice President, Marketing & Communications
YMCA of Hamilton/Burlington/Brantford & YMCA of Niagara

Every year the Communications Contest judging committee reviews hundreds of materials from around the world. It is such an honor to review your work, and have the opportunity to share strong philanthropic-driven communication materials with our Y movement.

As we have shifted the contest to focus on comprehensive and strategic marketing and communications approaches, our judging committee is astounded every year at the quality of work produced by our local Y's. I encourage you to review winning entries from last year and this year at naydo.org, and learn from the best of the best in the Y movement.

See you in San Diego!
Kyla

STRATEGIC COMMUNICATIONS - MAKING A DIFFERENCE
Celecia Partap, Manager, Communications
YMCA of Greater Toronto



Faiza Venzant from YMCA of Greater Toronto accepts the NAYDO Strategic Communication Excellence Award in 2016 from NAYDO Chair Andy Pierce and Chair-Elect Shelly McTighe-Rippengale.

Taking an approach to strategic marketing was a process that involved a team of people. Working collaboratively with operations and information technology, we established a clear direction and unified purpose. After winning the NAYDO Strategic Communication Excellence Award, our efforts are now being implemented at other YMCAs across Canada. What an honour to win this award and see it live on.
STAY CONNECTED YEAR-ROUND


Pam Hearn, NAYDO Membership & Education Director

It's easy to get fired up at the conferences but how do you keep it going when you return to your Y? Here are a few tips and tools to stay engaged all year long:
NAYDO 365 Podcast is a series of conversations with Y leaders about fundraising, working with volunteers and leadership. They share their insights from their own experiences and coach you on how to meet the challenges of promoting the YMCA cause in your community. Sponsor: Donor By Design
NAYDO Webinar Series shares learning every month from conference presenters, focused on every area of philanthropy. Webinars are free for NAYDO members and each webinar qualifies for 1.0 hour of CFRE credit as well as Y-USA Leadership Development credit. Sponsor: Daxko
Create your own Lunch n' Learn series with staff and volunteers at your Y with the complimentary set of conference recordings.
Participate in our Impact Measurement Project by identifying 3-5 goals in financial development at your Y and keep NAYDO updated on your progress.
Access the member side of the NAYDO website for new resources, job opportunities and articles from Y leaders, NAYDO partners, and outside experts. Sign up for eDevelopments, follow our blog, and join us on Facebook and Twitter for a continual stream of knowledge and learning.
You will probably make a lot of new friends at the conference – don't be a stranger! Reach out for advice, encouragement and continued fellowship as you strive to create a culture of philanthropy at your YMCA!
SAN DIEGO IS READY FOR NAYDO
2017 NAYDO Conference | April 26-29
Mary Zoller, NAYDO Operations & Conference Director
The San Diego sun is ready to welcome the Y movement! Thanks to our host, YMCA of San Diego County, and your volunteer Conference Committee, Y staff and volunteers will be immersed in three days of learning and networking as we advance the Y's cause through philanthropy. Read Andy's Top 20 tips for a successful conference, and make sure you do your pre-work and homework to maximize this experience.

If you or someone you know is still interested in attending conference, contact me immediately at info@naydo.org or 504-464-7845 to discuss your options.

I look forward to seeing our Y friends in a few short weeks!